Jujur nih, kalau bukan karena BBI's Birthday GA HOP, mungkin aku tidak akan tahu soal meme satu ini.
Meme yang bertajuk Link of the Week ini cara mainnya sederhana sekali. Cukup masukkan link sebuah situs yang berhubungan dengan buku yang menjadi favoritmu minggu ini. Boleh dikasih alasan.
Jadi, Link of the Week versi Story Eater Tales adalah...
The Familiars
Situs penulis The Familiars series, Adam Jay Epstein dan Andrew Jacobson.
Aku secara tidak sengaja menemukan situs ini saat Monsterimut (judul cerpenku, bisa dibaca di
sini
) diumumkan menjadi pemenang cerita bulanan grup goodreads Kastil Fantasi. Saat itu The Familiars ada di dalam daftar baca grup kasfan.
Penasaran seperti apa kisahnya, aku coba melihat sinopsis bukunya. Jujur ya, sinopsisnya sendiri kurang memunculkan minat. Tapi karena buku ini ditulis dua orang, aku penasaran seperti apa sosok mereka berdua. Aku kemudian mengklik tautan yang menghantarkanku ke situs The Familiars di halaman profilnya Andrew.
Dan... Aku langsung jatuh cinta dengan situs tersebut. Sejenis Love at First Sight gitu :))
Aku tidak mau menjelaskan. Takut aku melebih-lebihkannya. Kalian mesti melihatnya sendiri untuk memastikannya. Apakah aku benar, atau memang aku sudah melebih-lebihkannya?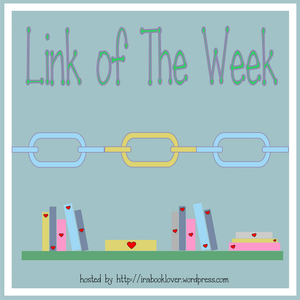 Sebenarnya apa sih Link of the Week? Link of the Week adalah meme gagasan kak Ira. Sebuah posting yang berisi link/url sebuah situs yang berkenaan dengan buku.
Berikut tata cara untuk ikut memeriahkannya::